Inmates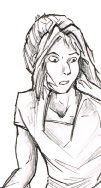 Eny
A veteran inmate of the SERIN onboarding system, Eny is housed at Facility 0101, where he is a leader among his Shreyan peers. Considered a traitor by some, Eny cooperates openly with SERIN facilitators and assits with several operations involving other inmates. He plays a key role in onboarding new inmates at the facility where he is housed, all the while conspiring with Ivan to change his fate from behind the scenes.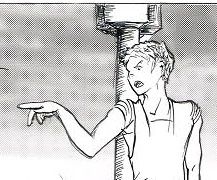 Ivan Raef
The typical troublemaker who does not mince his words or waste time trying to get along with other people. Ivan makes the most effort to test every boundary he is given, often risking his life in the process. Unlike Eny, he has moved around to several different SERIN facilities as he is an anomoly among the tribal system and has no known unique abilities. He assetions samples for the SERIN Discovery Team.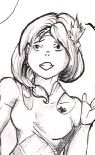 Shiloh Feniseron
Shiloh is new to SERIN, having been onsite for less than four months. Currently in her introductory period, she often tries to keep her head low and stay out of trouble while acclimating to a life without freedom. She is a Hethrosong native bearing the ability to heal others, although admittedly her abilities are less than stellar.
Arthur Artibarius
A young boy stolen from the moment of his coronation by Qabal's extraction team. He fought to every ounce of his strength and was ensnared nonetheless.
Kita North